Welcome to KSL International Archery- click on the flag of the country to view available translations and listen to the respective national anthem
Note to all users- The National Anthem of each country has been added, refer to translation pages by clicking on the relevant flags above, Each anthem has an English translation included, which is fascinating and teaches us a lot about countries other than our own.

TOKYO 2020 OLYMPIC GAMES
24 Jul to 1 Aug 2020 Tokyo, Japan


We have available FOR SALE
Four (4) copies only of the original Total Archery in

Italian

and
Four (4)copies only of the original Total Archery in

Japanese
These books will not be re printed and this is your last oppertunity to acquire these 2nd edition books in these languages.
If interested please contact us for special pricing and details
MOSCOW 2019 HYUNDAI ARCHERY WORLD CUP FINAL
6 Sep to 7 Sep 2019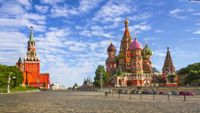 Click picture for all information
Local Time

Kang Chae Young - Korea wins Women's Recurve Gold Medal defeating Tan Ya-Ting, Chinese Taipei 6-4 , being her first World Cup Title and the sixth Korean woman to become Hyundai Archery World Cup Champion

Brady Elliso-USA wins the Men's Recurve Gold Medal defeating Mauro Nespoli-Italy 6 -2 , capping an incredible season.

Sarah Lopez-Columbia wins the compound Gold Medal defeating Natalia Avdeeva 149-139

Mike Schloesser, Netherlands wins the compound Gold Medal defeating Braden Gellenthien 147 -144

Mixed Compound - USA defeats Russia 157 - 155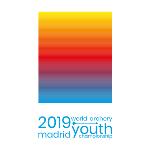 19 Aug - 25 Aug
2019
Madrid, Spain

Local Time


Click HERE for details and results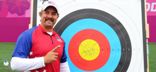 BRADY ELLISON BREAKS WORLD RECORD WITH 702-POINT QUALIFICATION AT PAN AMERICAN GAMES Read More
GOLD MEDALS
Recurve Women - Alejandra Valencia - Mexico
Recurve Men - Crispin Duenas - Canada
Recurve Men Team - Canada
Recurve Women Team - USA
Recurve Mixed Team - USA

For more detailed results of Pan American Games click here
---

Total Archery
Click HERE for details
---

Olympic Medalist and 2019 World Champion

Brady Ellison In a 5 min video Click here for video
An exciting development in contoured finger tab design, taking finger tabs to a new exciting level, designed and used by Olympic Champion Brady Ellison.
Click pictures for enlarged view
For demonstration video click here
---
There has been some confusion and misunderstanding regarding this aspect of the shot. The main objective at the end of the Setup position is to achieve perfect bone alignment to achieve "The barrel of the gun".
Below Coach Kisik Lee shares and illustrates his teachings on this important part of the shot.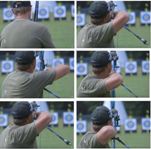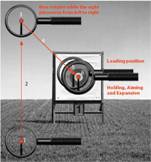 photos courtesy of Kurt Eggerling
Click photos to enlarge
RAISING THE BOW
"This applies to right handed archers; the positions are reversed for a left handed archer".
Setting the bow, including the hooking and gripping the bow, should be with the stabilizer pointing to the left, away from the target. This will allow the bow forearm to be more in line with the arrow line during the drawing process, promoting a stronger and more efficient biomechanical relationship.
Raising the sight should be in a vertical motion line to the left of the target and just to above the top of the target, with the stabilizer still pointing left, away from the target. Do not watch the sight pin whilst raising the bow, but focus on your aiming spot on the target. The main objective at the end of the Setup position is to achieve perfect bone alignment and achieving
"The barrel of the gun".
From the highest point, which should be about 11am in relation the Gold, the sight must now move from the 11am position in a straight line to the center of the Gold during the drawing phase to reach the Loading position".
---

Click picture to enlarge
BRADY ELLISON RANKED WORLD NUMBER ONE FOR THE FIRST TIME SINCE MARCH 2013
A tribute to Total Archery Technique, which already counts Olympic Gold, Silver and Bronze medals amongst its archers and now a new World Champion
Watch the Final Gold Medal match between Khairul Anuar Mohamad vs Brady Ellison
Click here
---

click picture to enlarge

for German translation click here

Also see KSL Shotcycle II now in
TWENTYTWO languages!!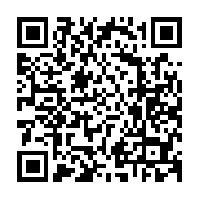 This is the QR Code for the KSL Shot Cycle and access to the entire website. Easy to scan and store into your iphone for ready access to the KSL website when away from your computer.
---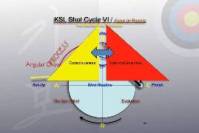 Click pictures to enlarge
---
TOTAL ARCHERY
Updated 21 July 2019
The original Total Archery, when first published in 2005 was an evolution in shooting technique. It is based on biomechanics and laws of physics,; It has been acclaimed to be a unique technique and a departure from the traditional Korean style.
Coach Robert de Bondt has been a major force in converting Kisik Lee's teachings and ideas into words and writing and publishing Total Archery, including the design and development of this website, which hosts some 22 languages and is accessed by well over 150 countries worlwide.
Click here to read more and to download available free chapters of Total Archery
---

Have you ever considered how the KSL Shot Cycle could apply to your life?
---

Download the latest 2018 EastonTarget Catalogue
---