Welcome to KSL International Archery- click on the flag of the country to view available translations
Note to all users- The National Anthem of each country has been added, refer to translation pages by clicking on the relevant flags above, Each anthem has an English translation included, which is fascinating and teaches us a lot about countries other than our own.
Click flag for National Anthem
---

TOKYO 2020 TEST EVENT
11 July to 18 July 2019
Tokyo, Japan
Time in Tokyo



Click above pictures to enlarge
Brady Elison defeats Sjef van den Berg 6 - 4 to win Bronze
Lee SeungYun defeats team mate Kim Woojin 6 - 0 for Gold
What is Tokyo's Olympic Venue like? watch this video to see and hear what the atheletes think
---
BERLIN 2019 HYUNDAI ARCHERY WORLD CUP STAGE 4 Berlin 1 July - 7 July 2019



Click this link or picture for results and all other tournament information

See you in Moscow for the finals
MOSCOW 2019 HYUNDAI ARCHERY WORLD CUP FINAL
6 Sep to 7 Sep 2019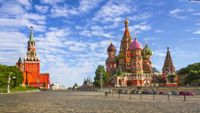 ---
New World Champion 2019 - Brady Ellison
with Coach Kisik Lee

Click picture to enlarge
BRADY ELLISON RANKED WORLD NUMBER ONE FOR THE FIRST TIME SINCE MARCH 2013
A tribute to Total Archery Technique, which already counts Olympic Gold, Silver and Bronze medals amongst its archers and now a new World Champion
---
The KSL Shot Cycle IV

click picture to enlarge

for German translation click here

Also see KSL Shotcycle II now in
TWENTYTWO languages!!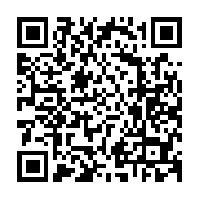 This is the QR Code for the KSL Shot Cycle and access to the entire website. Easy to scan and store into your iphone for ready access to the KSL website when away from your computer..
Download your free QR reader
---
TOTAL TRAINING FOR THE MENTAL SIDE
KSL SHOT CYCLE VI - FOCUS ON PROCESS
CONSCIOUSNESS AND SUB CONSCIOUSNESS DURING THE SHOT ROUTINE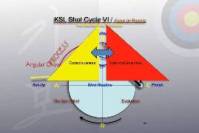 Click pictures to enlarge
---
TOTAL ARCHERY
Updated 3 July 2019

Three chapters are NOW available in PDF format, plus foreword, Introductions and acknowledgements
The original Total Archery, when first published in 2005 was an evolution in shooting technique. It is based on biomechanics and laws of physics,; It has been acclaimed to be a unique technique and a departure from the traditional Korean style.

Coach Robert de Bondt has been a major force in converting Kisik Lee's teachings and ideas into words and writing and publishing Total Archery, including the design and development of this website, which hosts some 22 languages and is accessed by well over 150 countries worlwide.

Total Archery has been translated into Japanese, Spanish, French, Italian, Chinese and German. It didn't take long before Alternative Sporting Services U.K., one of the largest world mail ordering specialists, stated in one of their newsletters it as their biggest selling archery book ever.

The key to successful performance is to have a full understanding of every aspect and being able to apply all the fundamentals.

Total Archery consists of 11 Chapters, with detailed information, covering every aspect of the sport of archery, be it for Beginner, Elite or Olympic Level.

We have received many enquiries for more copies of this book, but unfortunately, at this stage, Total Archery is out of print and due to high publishing and printing costs we cannot see that this will change in the foreseeable future. However, we are exploring E-book and self publishing opportunities, so watch this space.

However, as part of our objective to share High Performance Coaching worldwide, we have, at various times, made several chapters of the original Total Archery available in PDF format, to those coaches and archers, who have expressed their wish to be able to enhance their skills and knowledge, be it at Beginner, Elite or Olympic Level.

Chapter 1 - THE COACH (p19 - 26)

Chapter 2 - THE FOUNDATION OF THE SHOT (p27 - 42)

Chapter 3 - THE SHOT (p43 - 66)

Chapter 4 - BIOMECHANICS (p67 - 82)

Chapter 5 - Technical Performance Analysis (p83 - 102)

Chapter 6 - Technical Points, Suggestions and Shooting Practice (p103 -132)

Chaper 7 - Physical Training (p133 -148)

Chapter 8 - Mental Training (p149 - 168)

Chapter 9 - The Olympic Round (p169 -180)

Chapter 10 - Equipment and Tuning (p181 - 192)

Chapter 11 - Goal Setting and Planning (p193 - 203)
---
RAISING THE BOW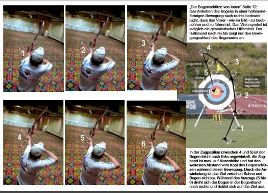 The new technique of raising the bow as published in Total Archery (Inside the Archer) Page 75 has generated many questions by archers all over the world. German Coach Kurt Eggerling has analysed this method for his German archers and his detailed explanation, including photos picturing Brady Ellison demonstarting this technique, can be found in these PDF files
Click for PDF file
---
Brady Ellison WORLD CHAMPION 2019




Click photos to enlarge
---

Download the latest 2018 EastonTarget Catalogue
---

KSL Life Shot Cycle>
Have you ever considered how the KSL Shot Cycle could apply to your life?
---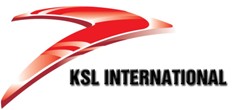 © 2005- KSL International Archery - All rights reserved

THIS IS THE ORIGINAL KSL WEBSITE
Website designed, developed and maintained since 2005, by Robert de Bondt


© Total Archery