Dates
Location
Details
Saturday,
January 20,2007
2007 ATA Trade Show,
Atlanta, Georgia
B.E.S.T. Seminar with Coach Kisik Lee at the 2007 ATA Trade Show to be biggest ever.
Saturday/Sunday
January 26/27, 2007
Coach & Archer training
weekend in B.E.S.T. method
March 5 - 10, 2007
Coach Training Seminar at OTC
Colorado Springs, CO
This seminar is part of the USA Archery High Performance Program and
is the third in a series of coach training seminars designed and presented
by National Head Coach, Kisik Lee, in an effort to train coaches around
the country.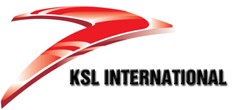 © 2005- KSL International Archery - All rights reserved