<

Below form photos of two champions and Olympians. David Barnes was coached by Coach Kisik Lee for five years when he was head coach in Australia up to 2005. David is a left hander whilst Brady is right handed. It is interesting to compare the style of both archers, considering Kisik Lee's techniques have developed over the years.

Please click on each photo to enlarge and study each step closely. Also try to fully understand the concept of "The barrel of the gun", see FAQ #74

Specifically note in second photo the alignment of the draw forearm with the arrow with the bow pointing to the left to facilitate this set up




These form pictures have been upgraded to provide a better quality/size picture for the serious archer and/or coach.

Click on any thumbnail photo below for a larger version

---

The contrast on the pictures below has been increased to provide a better detail of scapulae and muscles.

---

Setup
Loading
Anchor
Transfer
Holding
Release

---

Brady Ellison WORLD CHAMPION 2019

Note: None of these photos or for that matter any other information on this website maybe reproduced or transmitted in part or in whole by any means without the prior and express consent of KSL International Archery.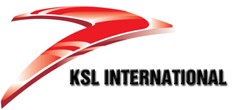 © 2005- KSL International Archery - All rights reserved